A new review for a new purpose.
The objective behind every 360 review may differ from organisation to organisation. Sometimes, you may want to run a 360 exercise for the C-suite leaders. Other times, you may want to run the exercise for a group of high potentials. Or you may even want to run a peer review instead of a 360.
Regardless of your purpose, you can create unlimited reviews within EngageRocket to meet your different organisational needs. Each project has its own preferences, questionnaire, and participants. This allows company admins to manage multiple review purposes throughout the creation.
To create a project, simply click on Create new review or duplicate a review with preferences and questions from an existing project. You may also rename the project if you'd like.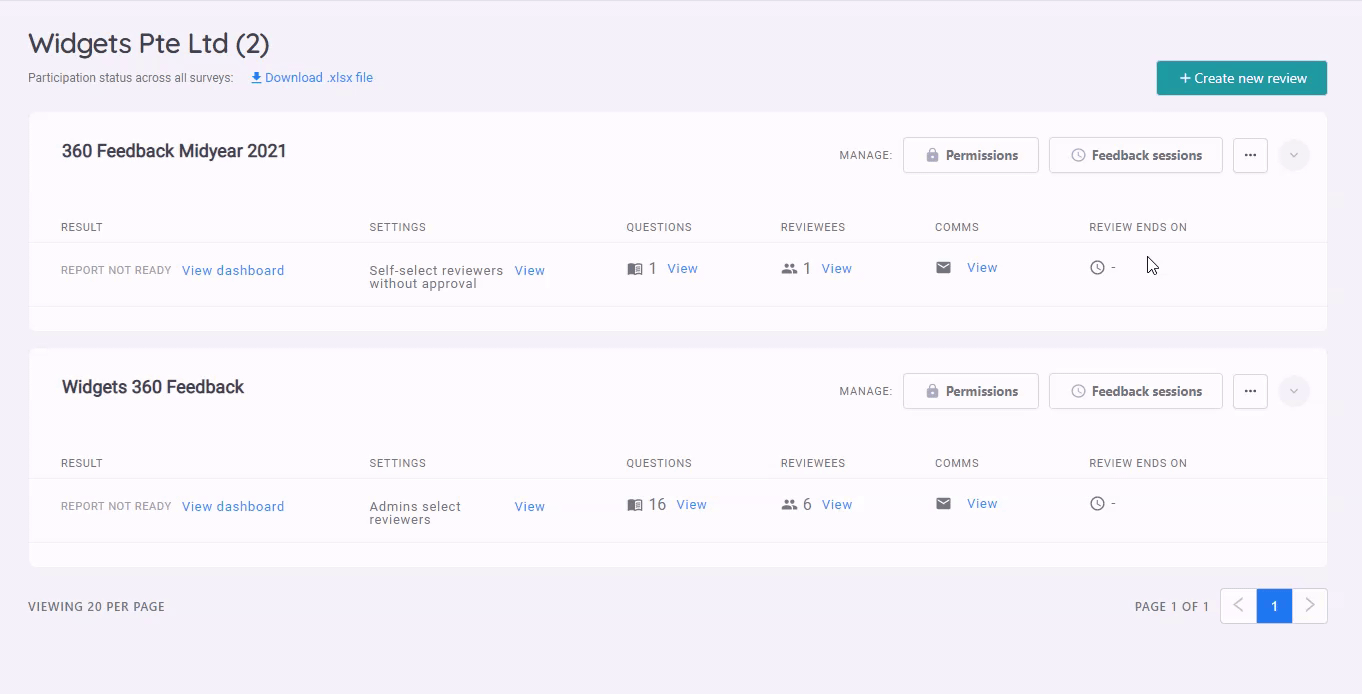 That's it! Once you have created your project, the next step will be to design your preferences.