Report Need to report on a special team?
Maybe it is a special type of reporting (for instance, a report for a matrix manager) or maybe you want to generate a roll-up report. Whatever the reason it may be, you can create a custom report under the Custom reports tab in EngageRocket.
This feature allows you to create a report with your defined group of employees for the report owners of your choice.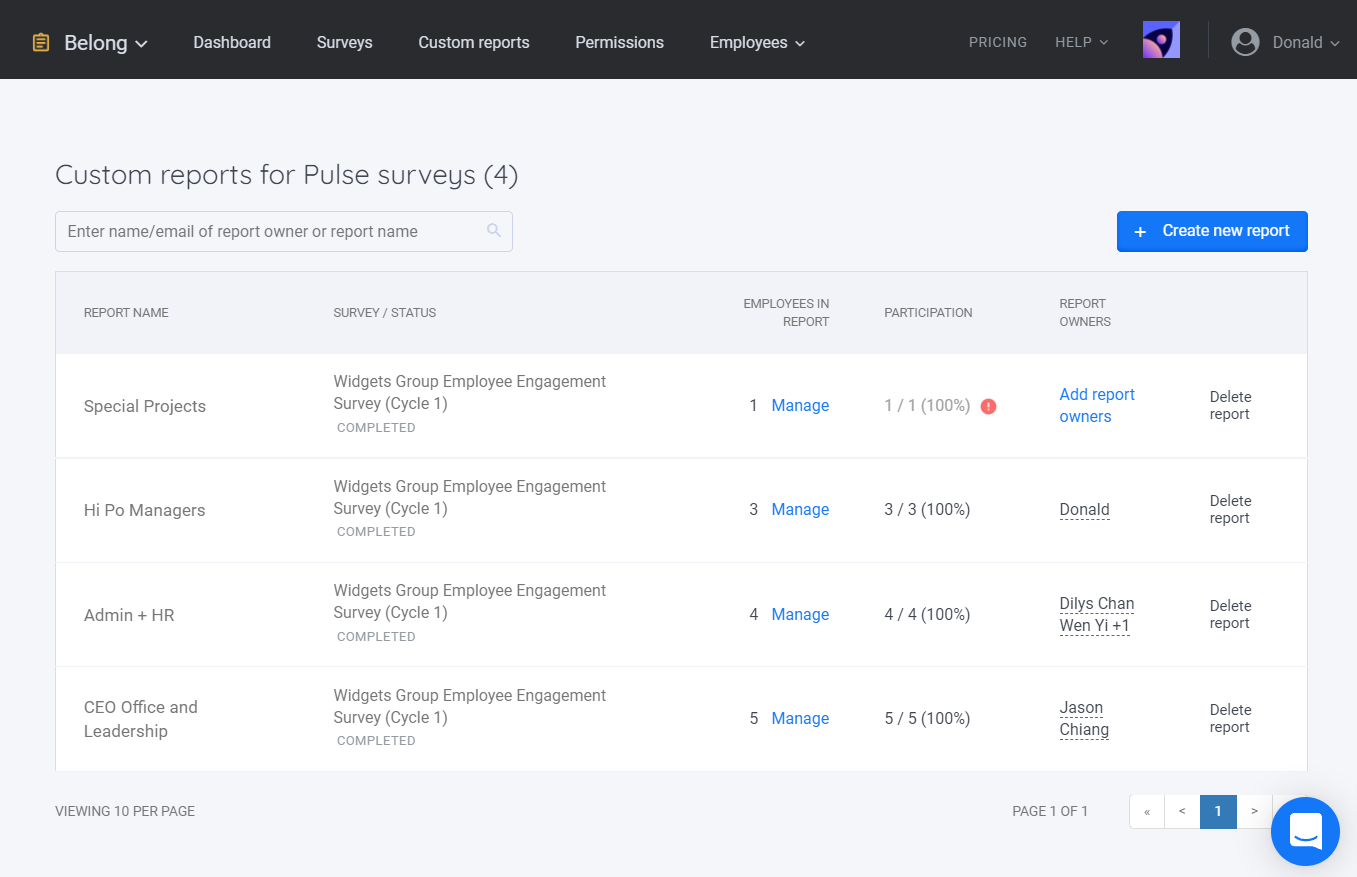 Did you know? If the confidentiality threshold is not met, there will be a red exclamation mark (!) beside the participation rate of the custom report!
Report owners can view custom reports created on the Survey overview page under View created custom reports.
Do note that a report owner has to be either a company admin or manager in order to be able to view the custom report.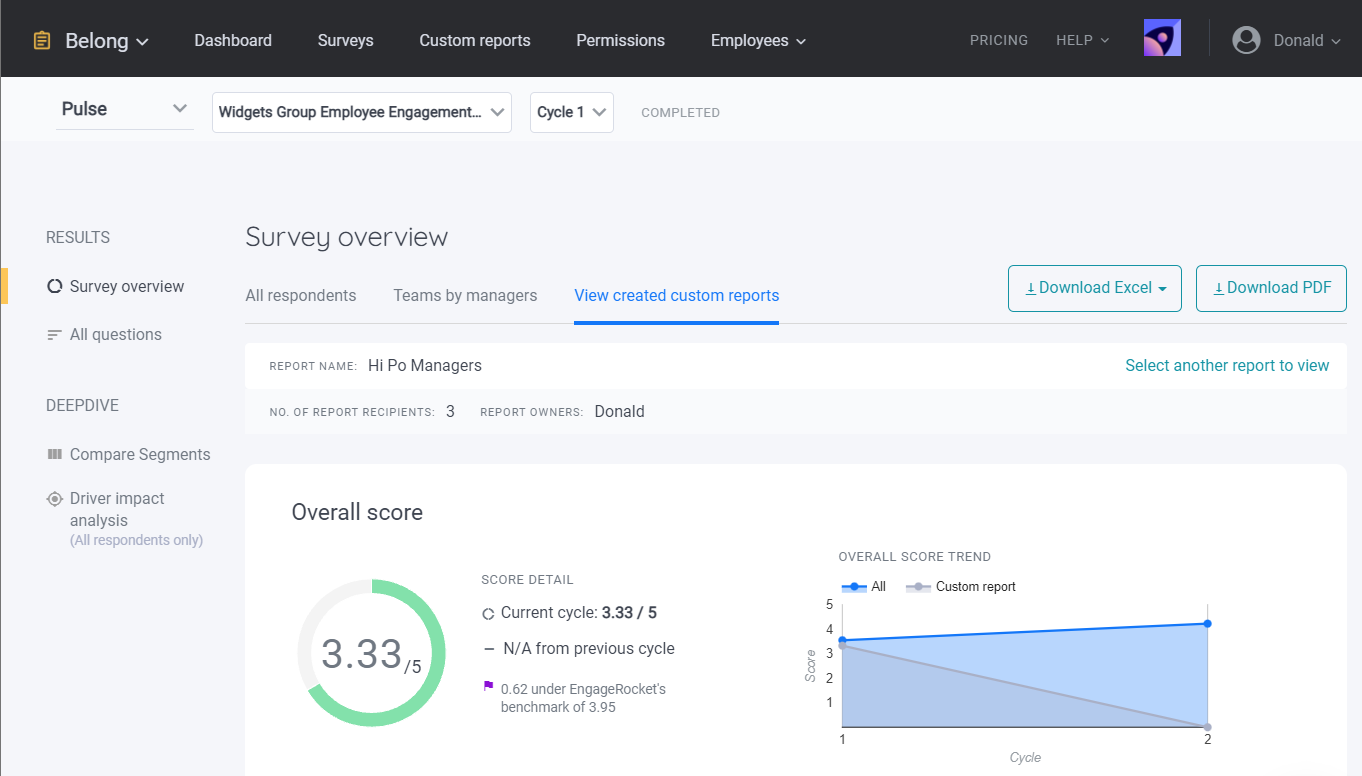 Let's see how we can easily create a custom report!
Pro tip: You can trend Custom reports too! You will just need to make sure the previous cycle has a report of the same name (case sensitive).
Step 1. Creating the report and selecting the cycle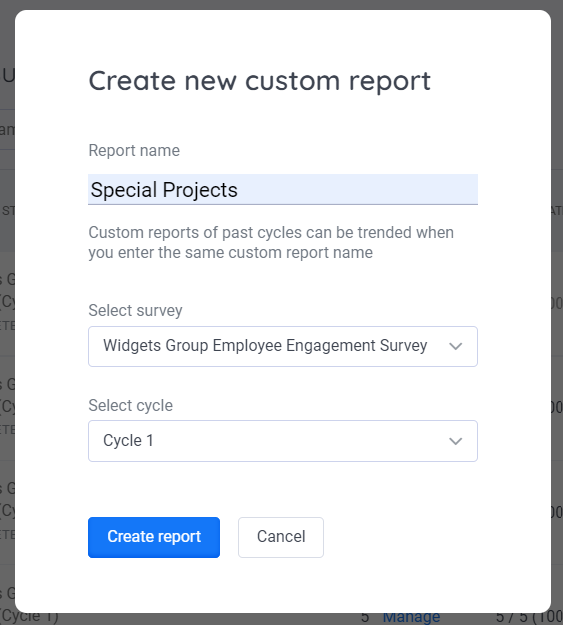 Click on the Create new report button, give it a meaningful name and select the survey cycle that you are creating the custom reports for. When you are done, you may click on Create report and you will see the freshly minted custom report on the list.
Step 2. Selecting the participants and report viewers

Now you only need to add employees and report owners for the custom reports.
To add employees, click on Add employees, in the page that comes up, you can filter and insert the employees into the list. Once you have done that, click on Close Page and you will see the participation status.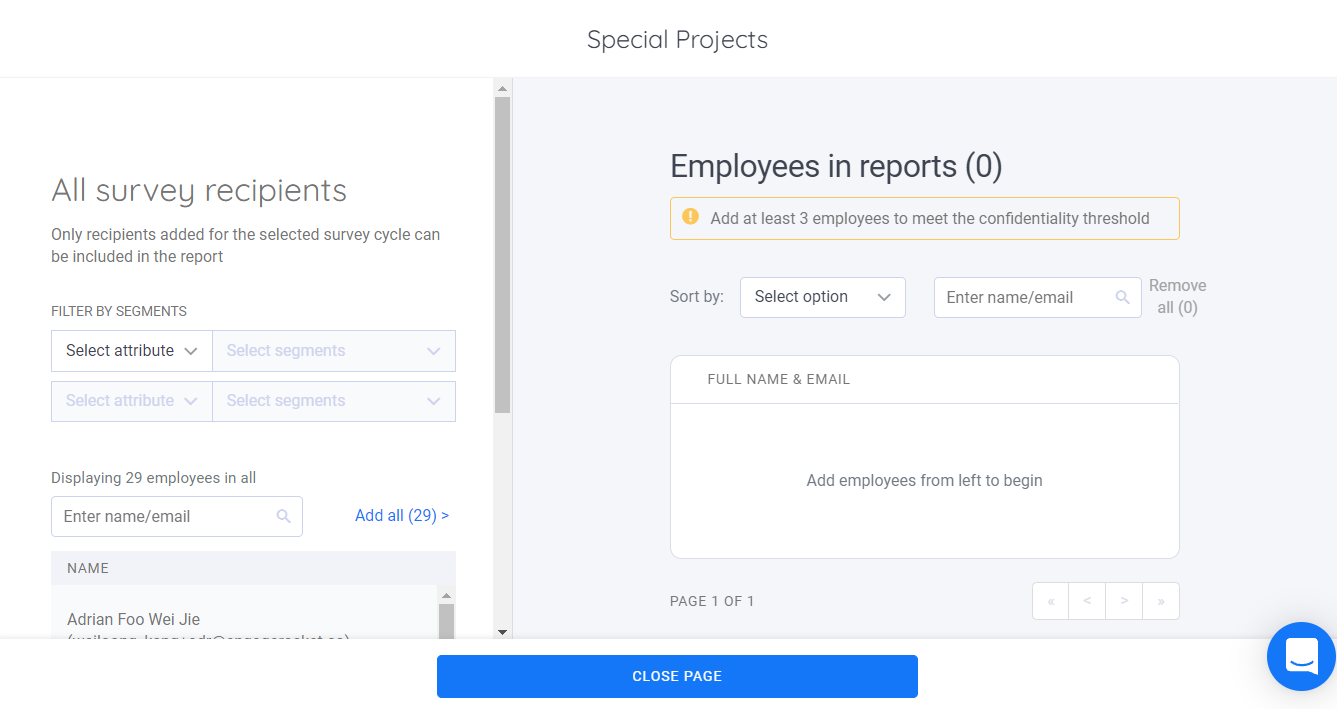 All that's left is to click on Add report owners and add them to the list. Similarly, click on Close Page after you are done!
The custom report has been successfully created!