Build the foundations of your survey analytics.
What are Attributes?
Attributes are variables that are added to each employee so that they can be aggregated into different cuts when results are available for meaningful comparisons.
You can add attributes to each employee such as who their manager is, which department they belong to, their gender, or even their tenure. They also form the column headers for your employees list.
What are some common attributes?
Attributes are useful as it allows you to slice and dice your data. Some common attributes created are:
Department

Length of Service (Tenure)

Age Range

Location

Performance Grade

Job Level

Branch/Outlet
To create an attribute, hover over Employees, then click on Attributes. Here, you will see the list of attributes that you can set for the employee database of your survey.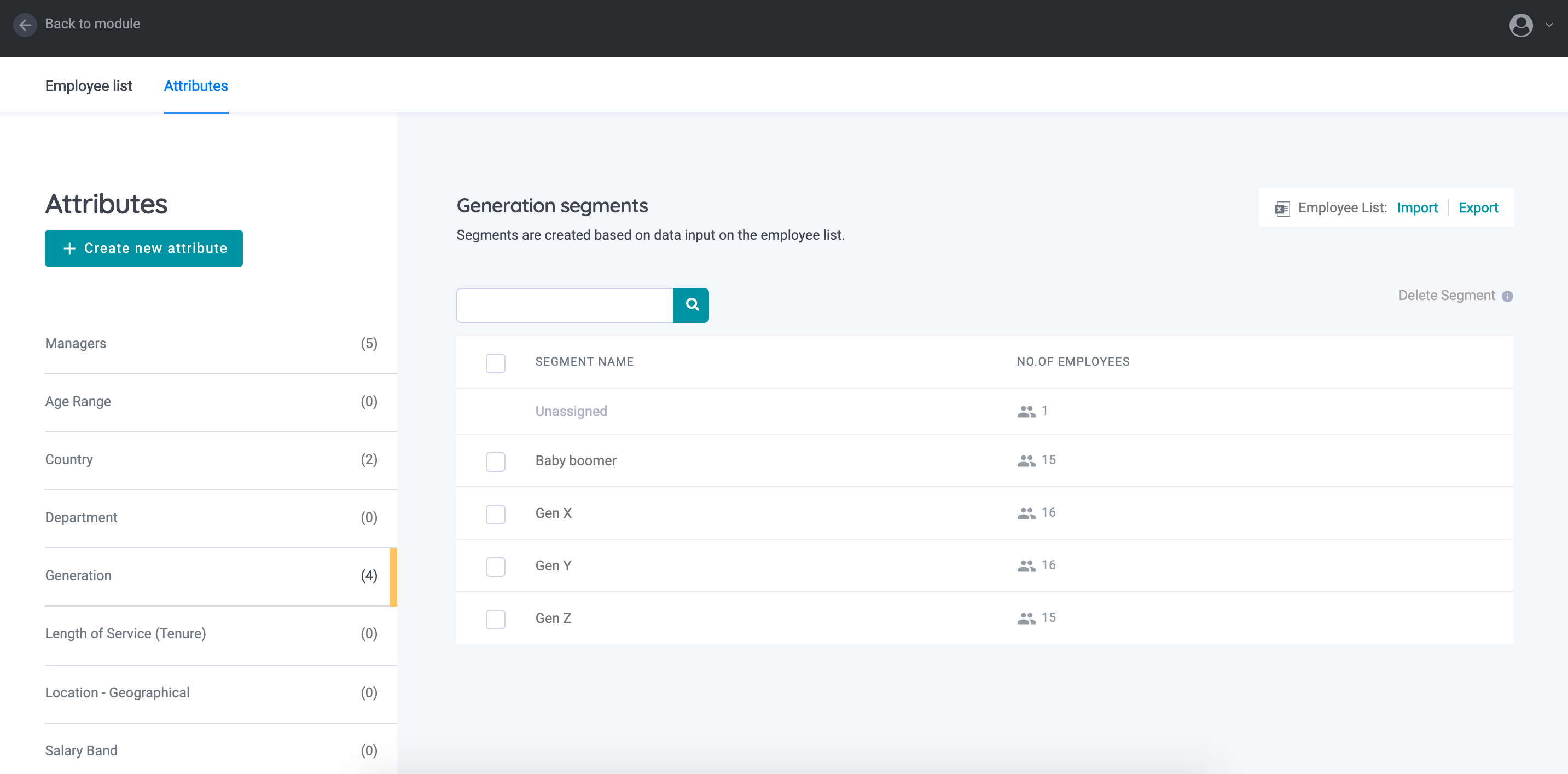 Managers and Tenure attributes are fixed attributes and cannot be edited.
To add Attributes, click on the Create new attribute button to get to the Create new attribute page. Set the name of your Attribute, and click Done.
Nice! Once you are done with setting your attributes, the next step is to Populate the Employee List!
To understand how to slice and dice your data, check out this article on The Compare Tab