Learn how to provide feedback using EngageRocket.
I have been asked to provide feedback for a colleague, what do I do?
Step 1: Email Notification
Please check your inbox for an email from [email protected] . The email subject should be along the lines of: "Please provide feedback for (Reviewee's name's)".
To begin the feedback process, open up the email and click on "Click to Begin". Alternatively, you can also choose to scan the QR code provided.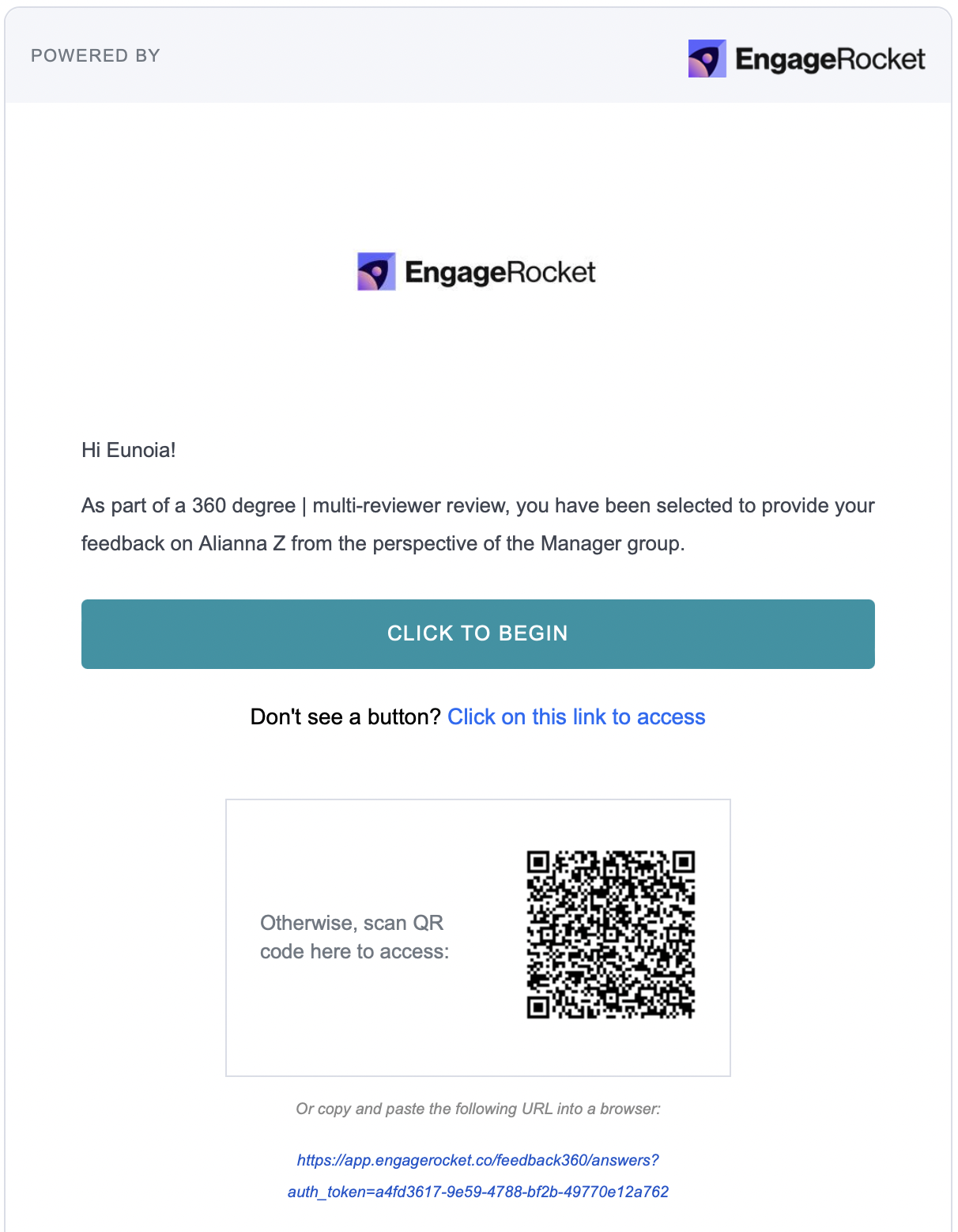 Step 2: Begin Your Review
From your email, you will be directed to EngageRocket's platform to provide feedback for the reviewee.
As a reviewer, you may be assigned to more than one reviewee. Be sure of whom you are providing feedback by checking the name displayed on the top bar.
Click on "Start Survey" to begin.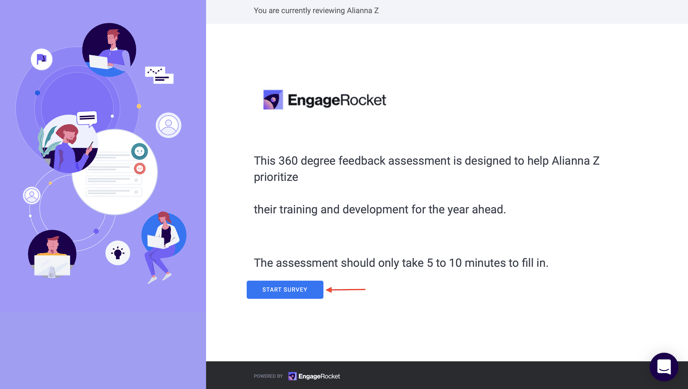 Step 3: Providing Feedback
When providing feedback, you may expect at most 2 different question types :
Likert-scale questions: Provide your rating based on the labels set by your administrator (It may differ from what is shown in the screenshot below)

Open-ended: You may enter your feedback in your own words
Depending on the survey set-up settings, the following options may also be available for Likert-scaled questions:
Not applicable: In cases where you're unfamiliar with the context, you may select N/A

Add comment: You may choose to comment on the particular rating you provided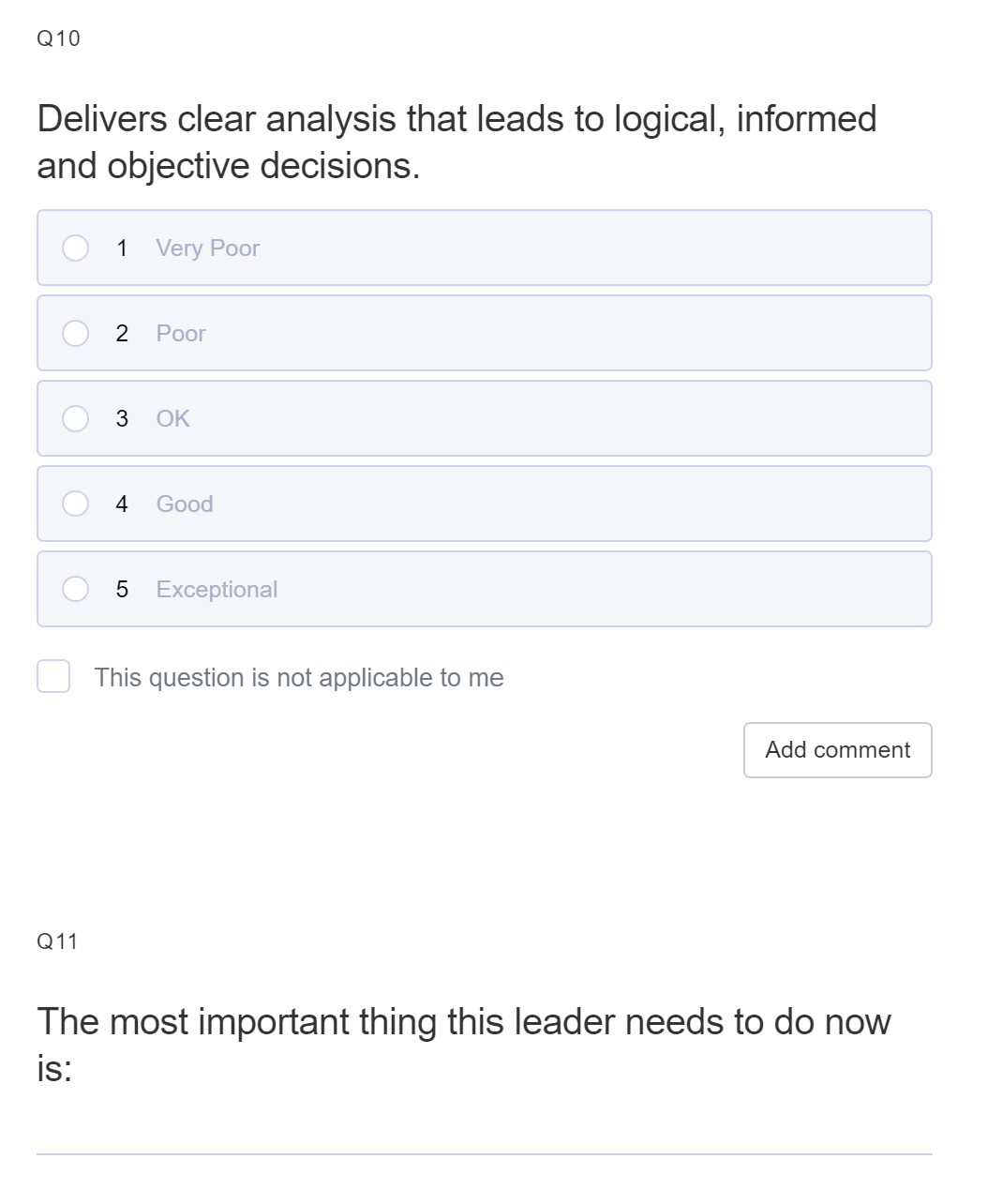 Step 4: Submit your feedback!
Click on "Submit" at the end of the survey and you are good to go!
Should you have any questions during this entire process, feel free to reach out to our friendly customer support team at support@engagerocket.co