Welcome to the Scheduling Page! This is step 3 of your survey creation process.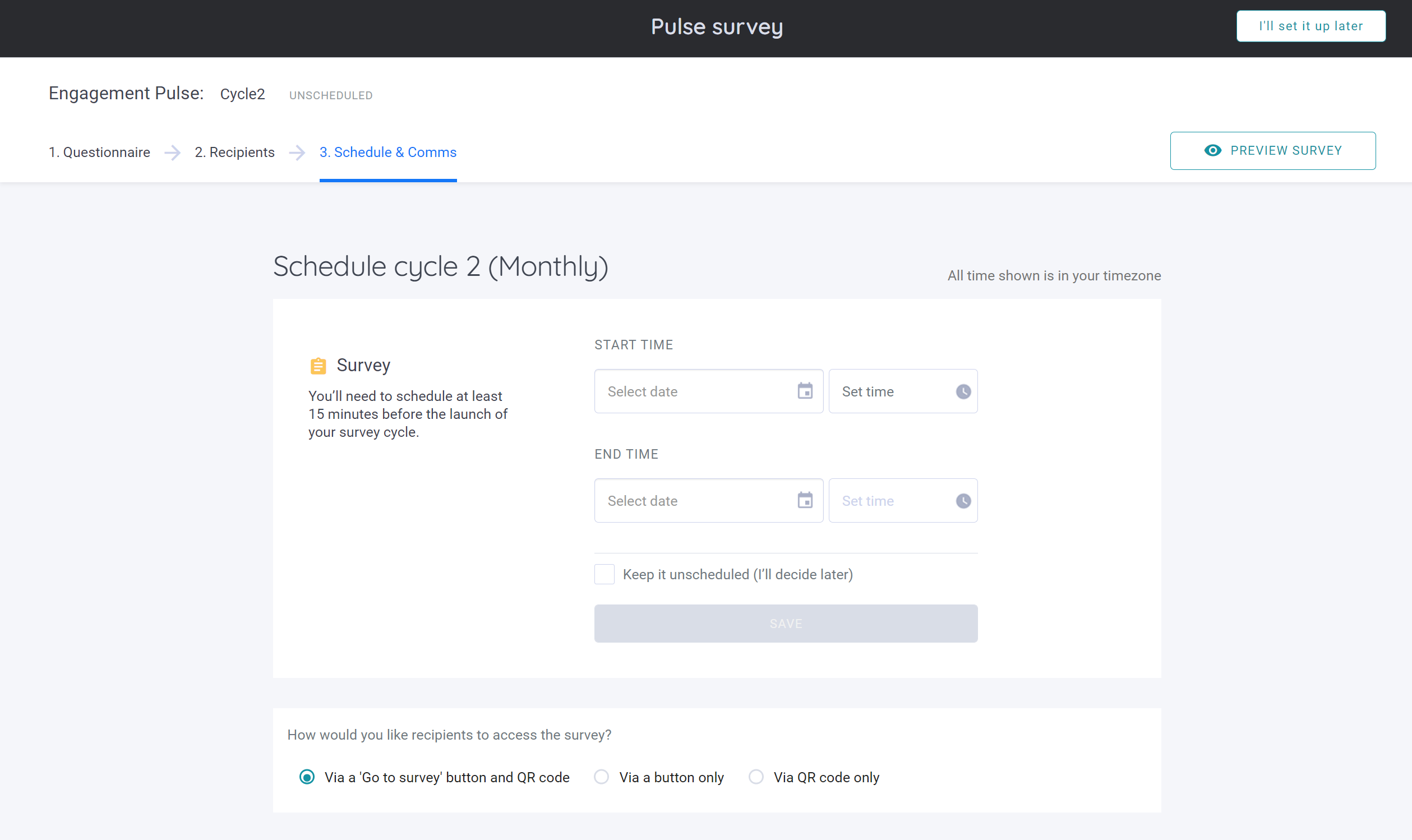 The final step before creating your survey is to schedule the start and end date for your survey. The time selector is used to adjust the timing of the survey. You can find the time selector button in the screenshot below.
Please note that all time corresponds to the company administrator's local time during the setup!
Next, you may also set up the invitation and reminder emails that will be going out to the recipients! You may customise the send date and time, together with the subject and body of the emails.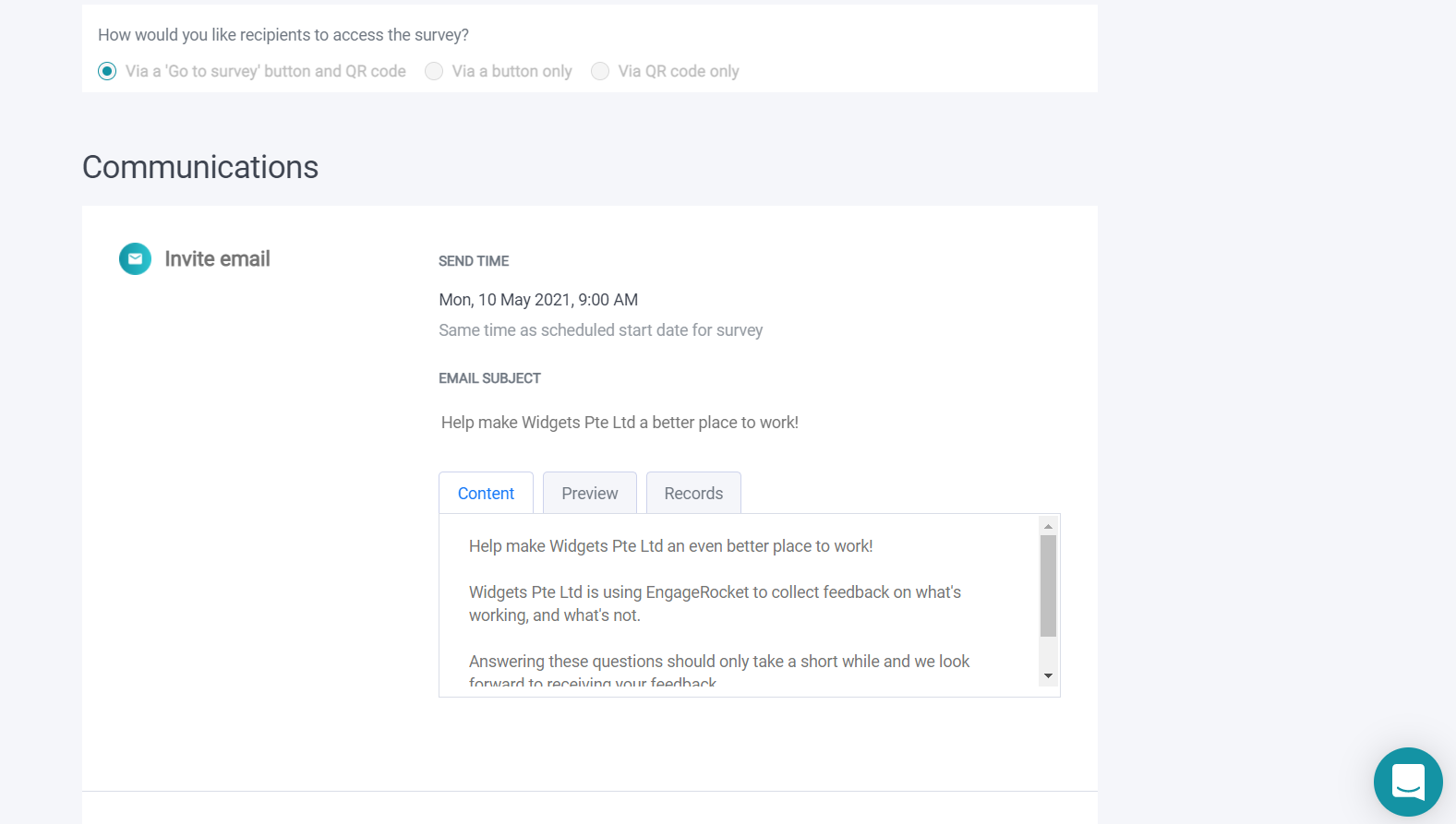 If you're still determining when to launch or end the survey, mark the "Keep it unscheduled (I'll decide later)" checkbox.
And that's it! Congratulations on creating a survey 🎉