The ones who are receiving feedback.
As a company admin, there are two ways to add reviewees.
1. Adding your reviewees on the portal
You may add reviewees by clicking on the "Add from employee list button".
A screen will pop up showing your employees in your organization for you to select reviewees.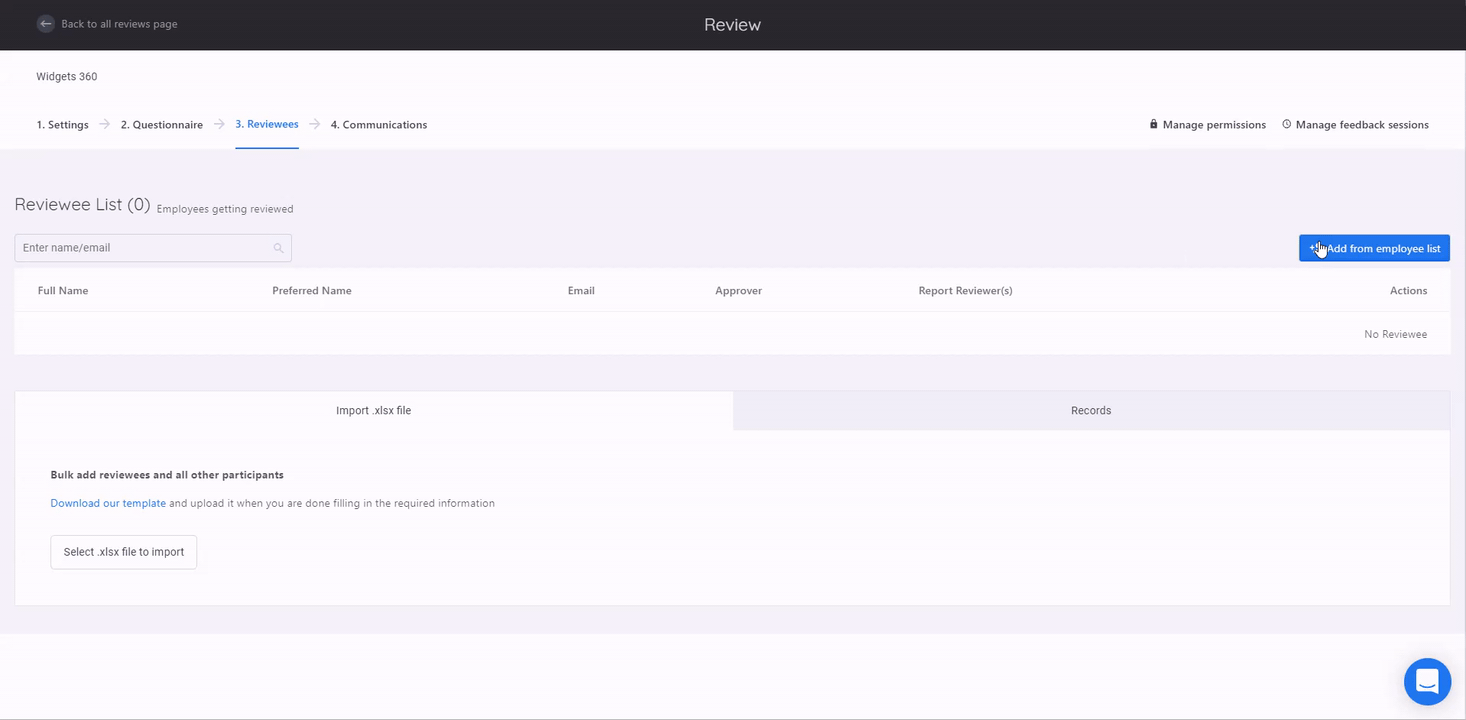 Depending on your settings, you may add reviewers, approvers, and report reviewers in the employee's screen by clicking on View details.
2. Adding reviewees using a spreadsheet
If you have many reviewees to add for your review, you may download the template and fill it in. You can import the list once you are done and all of your reviewees will appear in the reviewees page!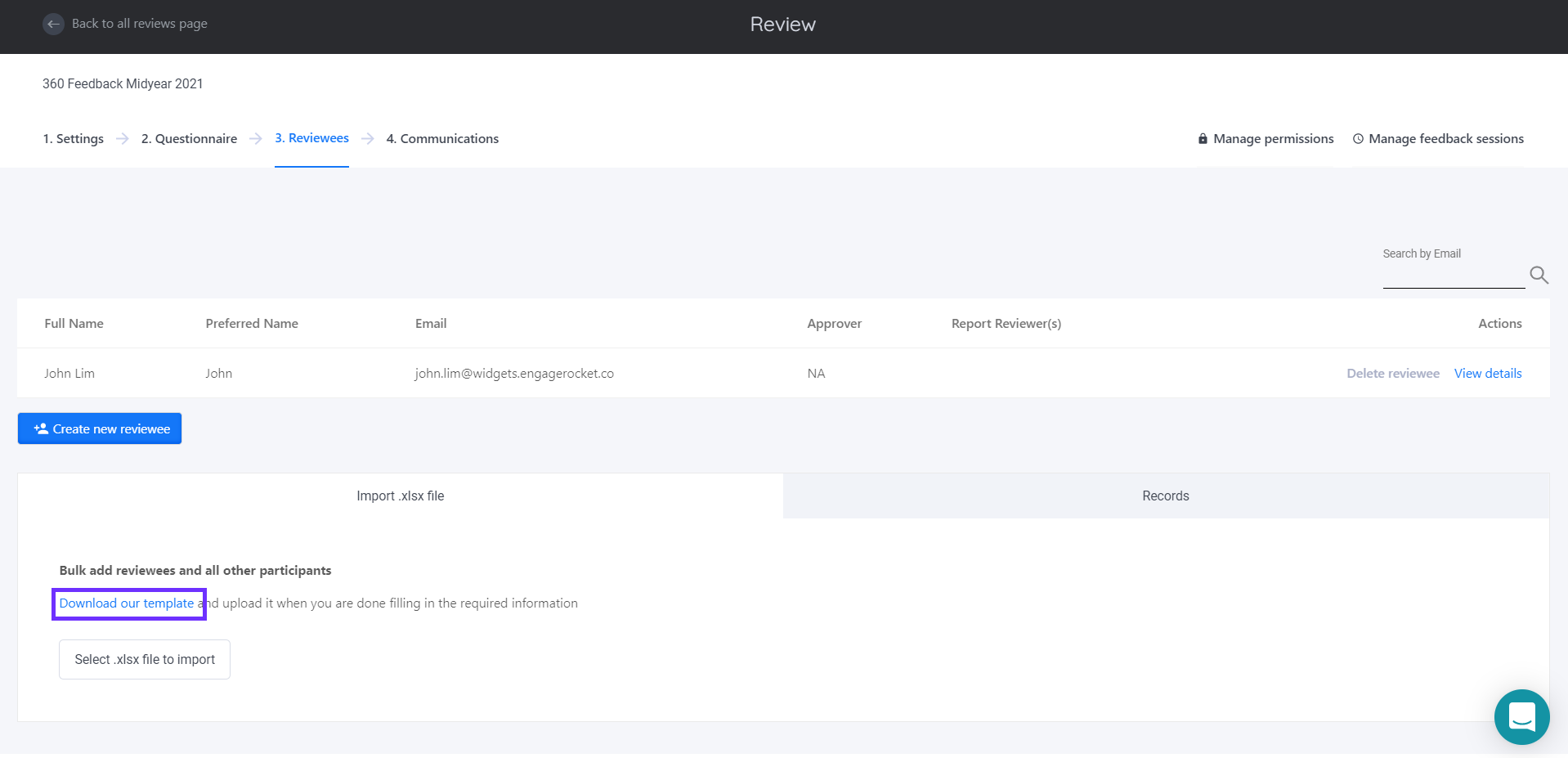 After you are done with adding the reviewees, proceed to the Communications tab to customize the emails going out to the various roles in the review!